I approached this as a

complete visual identity system. 
Prime Buyers needed to differentiate itself as a trusted real estate investing team. 
The system included a visual identity (which became a word mark), an alternate logo, business card design, letterhead/envelope, and style guide.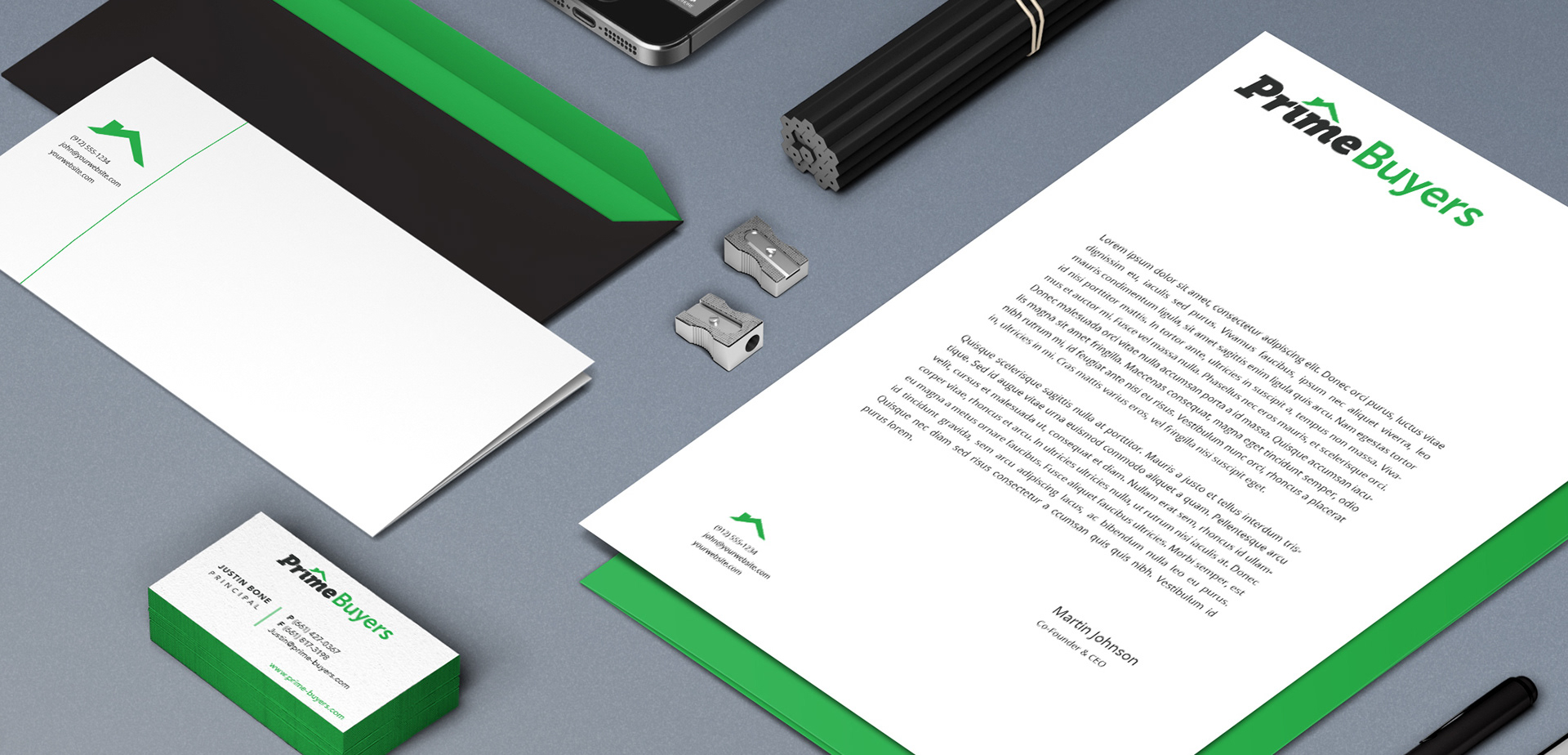 Initial sketches start to take shape.
As the process continued, two marks stood out. So I built them out, analyzing both directions thoroughly.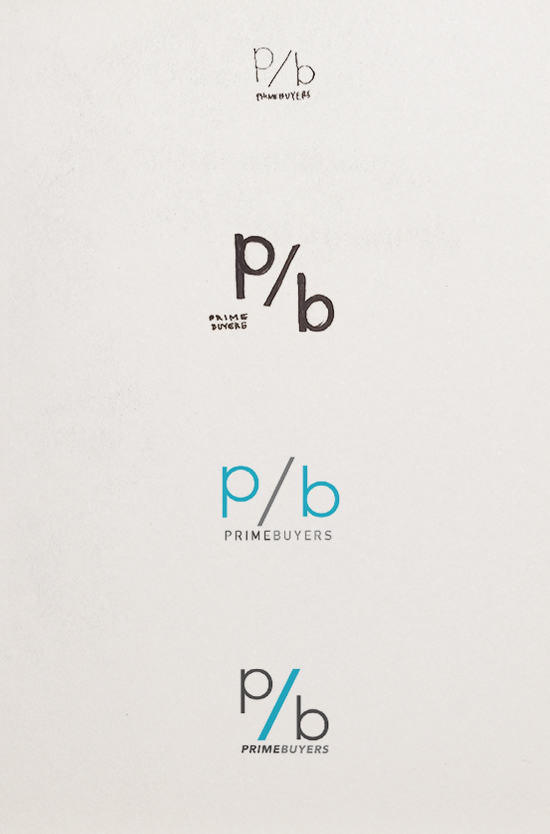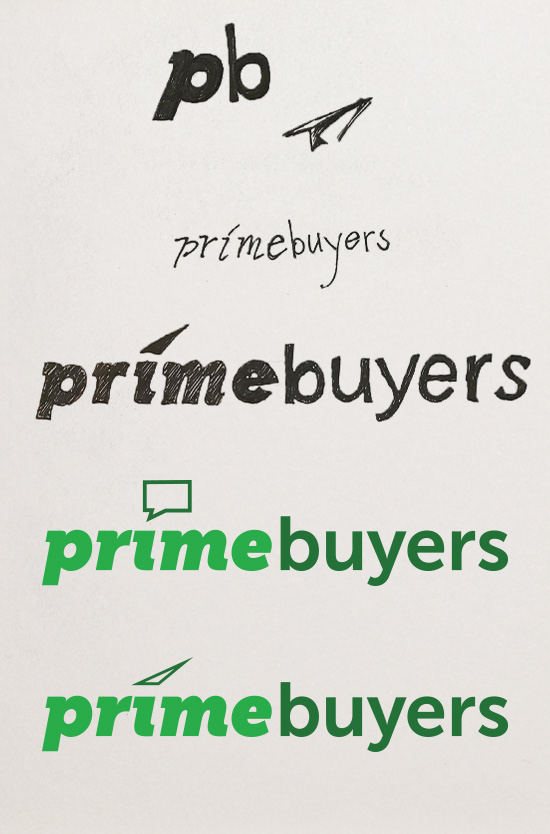 At this point, the client approved the bold serif italic typeface contrasting with thinner san serif type over the slash concept. In experimenting with colors, the client wanted a green shade. Also, I experimented with small graphics to dot the eye. 

When all was finalized, a

style guide

was put in place that ensured a consistent and striking brand.
Only two font styles are used for the logo: Museo Slab Italic and Avenir Medium. 
Museo Slab is a robust slab serif that consists 
of 6 typeface widths: 100, 300, 500, 700, 900, 
1000. Each of the 6 type widths contains 
italic versions. 
Likewise, Avenir includes 6 typeface 
widths: 35 Light, 45 Book, 55 Roman, 
65 Medium,85 Heavy, and 95 Black. 
The huge variety of font weights and 
widths will ensure immense 
flexibility, and consistency for the 
future growth of Prime Buyers identity.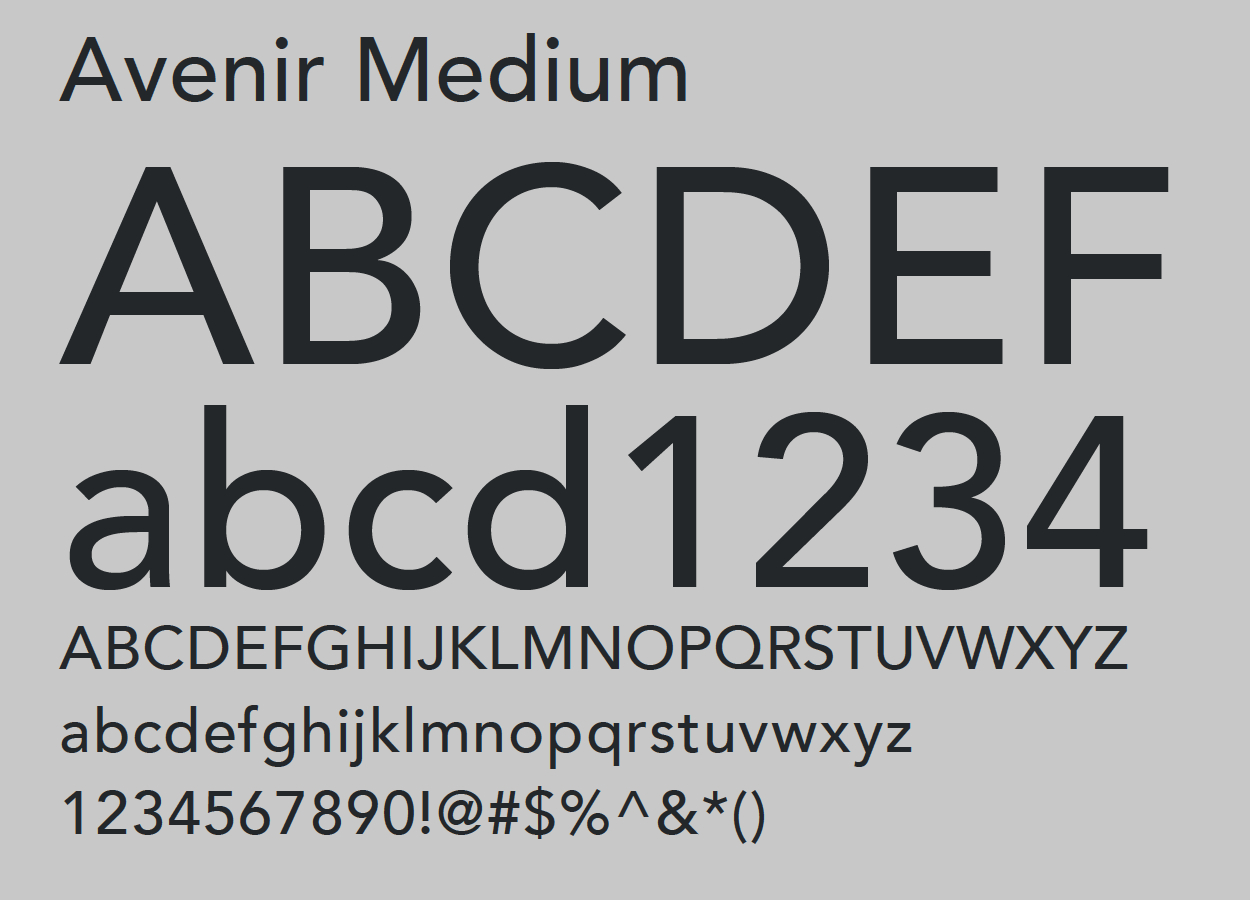 Avenir
is the primary font used for the logotype/logo wording and body text.
Museo Slab

 is to be used as the standard when stronger emphasis is needed, such as in: stationary, website design, brochures and all forms of general correspondence.